All Star Day 2019
---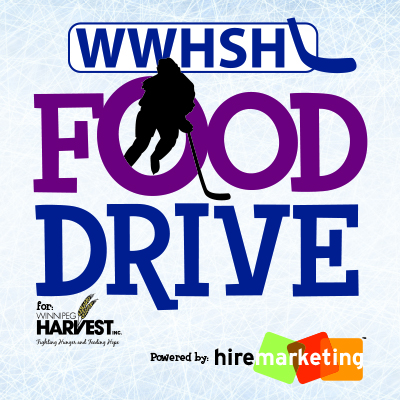 This signature event, showcases some of the most skilled and talented female hockey players in Manitoba. All Stars are selected based on their record of performance excellence and commitment to our values of respect, fair play and sportsmanship. The Jets Game showcases top performers' grades 9-12, and the
Vets Game showcases graduating and veteran players. Congratulations to all 2019 All Stars!
All Star Day would not be possible without the support of coaches, volunteers and our fans. A heartfelt thank you to you and to all game day sponsors and prize donors. Please take a moment to view their names below so you can support them in turn with your patronage.
*Tag your favourite All star moments - #wwhshl
Sunday, January 20 - Bell MTS IcePlex, Red River Coop Rink
Event Results:
3:30 PM - Vets Game - Final Score: Blue 4 vs. White 1
Stars of the Game:

1st Star: Chloe Litke, Beliveau Barracudas
2nd Star: Jazmyn-Rae Desjarlais, Selkirk Royals
3rd Star: Haillie Yewchyn, JH Bruns Broncos
5:30 PM - Skills Competition
Fastest Skater - Sam Blackburn, Glenlawn Lions
Best Breakaway Relay Goalie - Jaylynn Miller, Steinbach Sabres
Best Breakaway Relay Shooter - Maia Ehmann, SMA Flames
Rapid Fire Goalie - Samantha Robert, Murdoch Mackay Clansmen
Rapid Fire Shooter - Nicole Howorth, SMA Flames
6:45 PM - Jets Game Final Score: White 6 vs. Blue 2
Jets Game - Final Score: White 6 vs. Blue 2
Stars of the Game:

1st Star - Risa Shatford, Dakota Lancers
2nd Star - Kassidy Paluck, CJS Olympiens
3rd Star - Samantha Robert, Murdoch MacKay Clansmen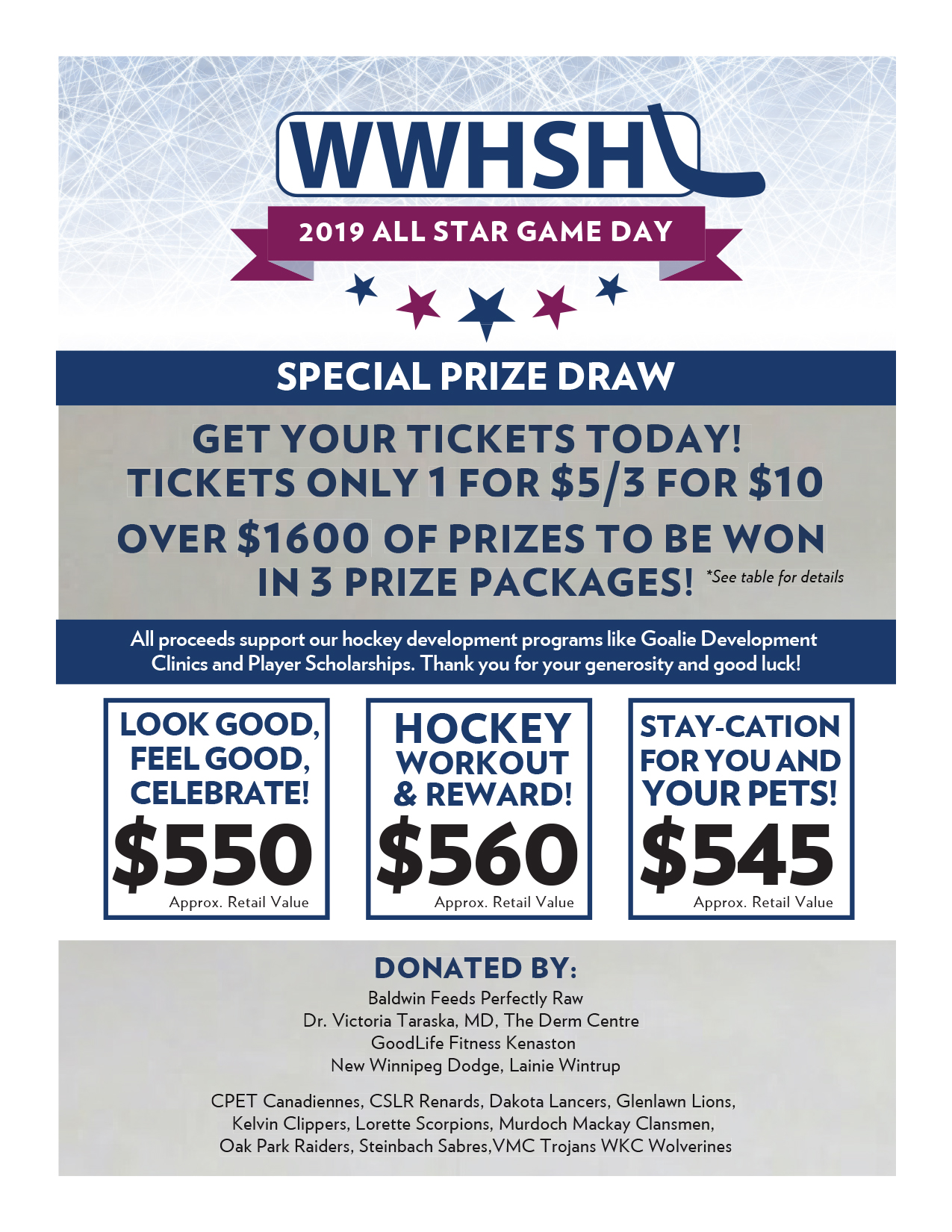 Special Draw and 50/50
- all prizes now claimed. Thank you for your generous donations.
Thank you Sponsors!
Program & Prize Sponsors:
Team Prize Sponsors:
CPET Canadiennes, CSLR Renards, Dakota Lancers, Glenlawn Lions, JH Bruns, Lorette Scorpions, Kelvin Clippers, Oak Park Raiders, Murdoch MacKay Clansmen, Sanford Sabres, VMC Trojans, WKC Wolverines
Division Sponsors: