25th Anniversary Alumni Profile - PCI Saints Tawn Rellinger-Moar
---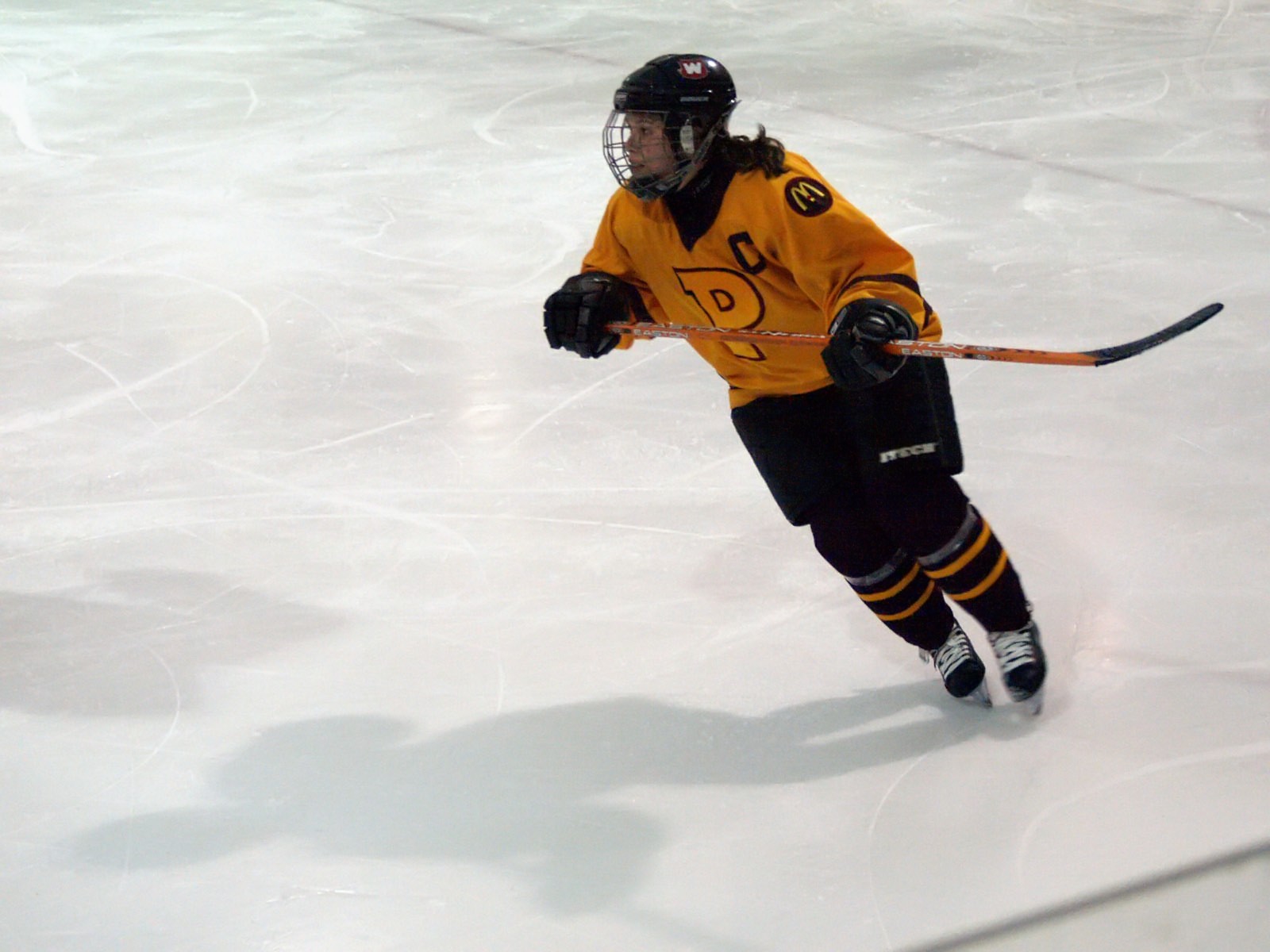 Season: 2007-2008
Position: Forward / Center
Award: MHSAA Sami Jo Small Award
Sports Accomplishments:
Team Newfoundland, Canada Games in 2002, Atlantic Challenge Cup Winner (3X)
Western University Mustangs women's hockey from 2008-2012
When asked about memorable Saints players, Coach Jo-Anne Clark-Gillespie quickly remembered Tawn with a broad grin. Tawn only played one season with the Saints, but she left a mark on the team and her coach. She came to Portage in her graduating year, after a career of high-level hockey in Alberta and on the east coast. Tawn played for Team Newfoundland in the Canada Games in 2002, and her team won the Atlantic Challenge Cup three times.
"Her skill was clear from the moment she hit the ice" said Coach Clark-Gillespie. "She was named Team Captain and she was one of the best captains I've seen in the last 15 years as coach. What really stood out was the attitude and effort she brought to every practice and game. Her preparation for games, things like getting to the rink earlier, prepping her sticks, leading off ice warmup- just really showed her teammates, many new to hockey, HOW to be a complete hockey player"
The League Captains seemed to agree, nominating her for the MHSAA Sami-Jo Small Award, which recognizes a player for a combination of excellence in athletics, academics, and community service.
When asked about her time with the Saints, Tawn remarked enthusiastically "Fun! It was a great group of girls to play with and awesome coaches. Really enjoyed the comradery and team activities that we got up to!"
Where is she now?
Tawn went on to study at Western University, earning a Bachelor of Science & Bachelor of Education. While at Western, she played Mustangs women's hockey from 2008-2012. Today, she is back in Portage, married, with one child and teaching elementary school in Portage School Division. She is also completing her Master of Education from Brandon University - and in her spare time, she plays rec hockey for the love of the game.