Ending November 10, 2023
---
---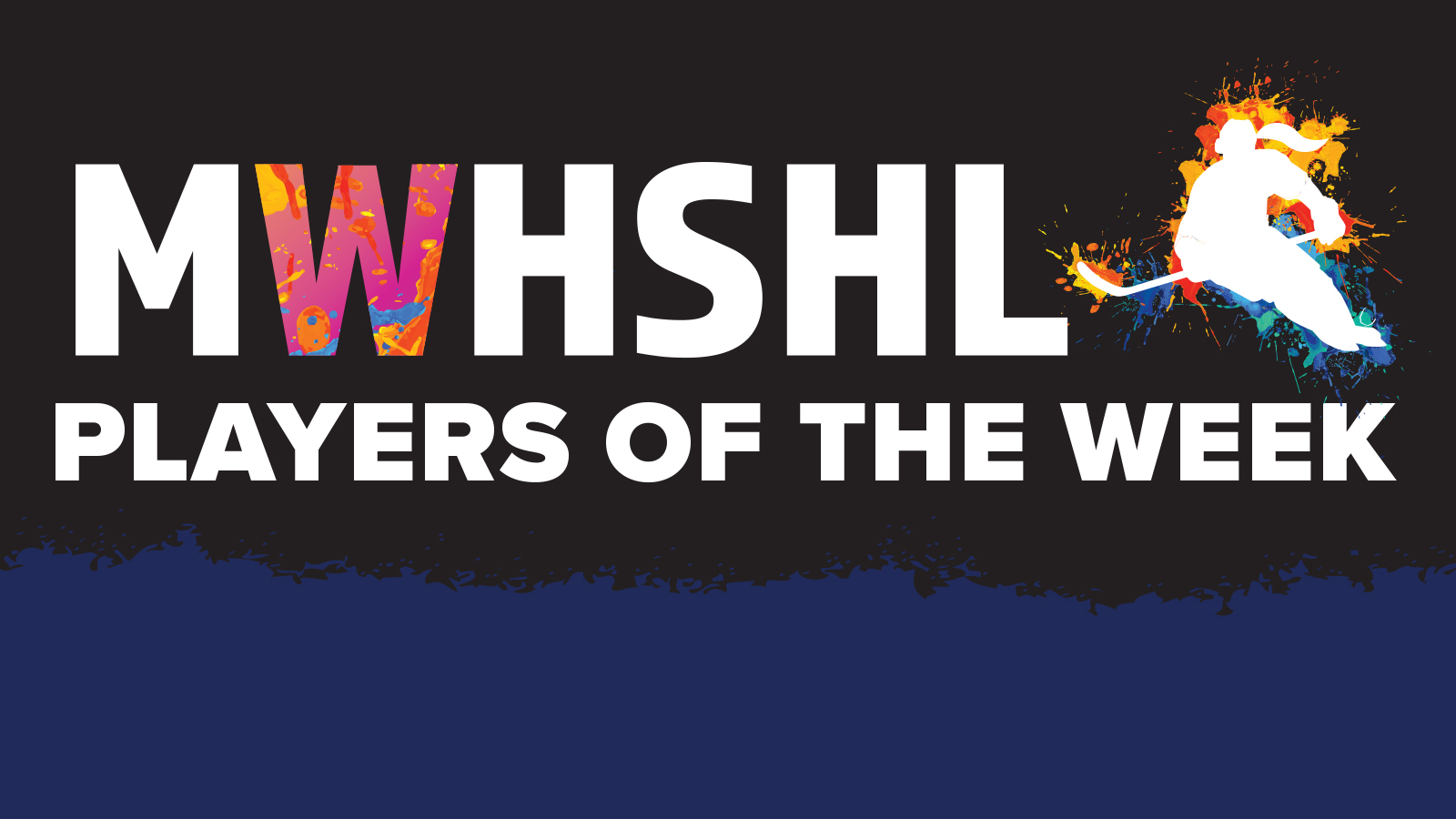 ---
Congratulations to the Players of the Week ending November 10, 2023. You can also view the Players of the Week Archives.
Ending November 10, 2023
Division 1: Vayda Rigaux, Glenlawn Lions, Defence #17
Vayda Rigaux was instrumental in helping the Glenlawn Lions squeak by the VMC Trojans by a score of 2-1 on Tuesday as she was rock solid on defence and also added an assist. Two days later Vayda was unbelievable to watch, her offensive instincts are unrivalled. She has the ability to make a good first pass as she scored a goal and popped in an assist in their 4-0 win over the River East Kodiaks on Friday. Congratulations Vayda!
Division 2: Teagan Bragg, West Kildonan Wolverines, Defence #18
In a hard fought battle against the Lorette Scorpions, the West Kildonan Wolverines prevailed, winning in a shootout on Wednesday with help from a solid defence Teagan Bragg who also had several key rushes. At the offensive blue line she showed her excellent hands and good deception to get herself into position for a shot on net or giving herself space to drive to the net. Teagan also scored the winning goal in the shootout. Congratulations Teagan!
Division 3: Adrianna Almeida, Dakota Lancers, Goalie #35
Adrianna Aimeida performed at a very high level for the Dakota Lancers this week. In a hard fought battle against the CPET Canadiennes on Tuesday, she stopped 34 of 35 shots in regular time and shut the door in the shootout thus winning by a score of 2-1. Later in the week she stymied the Kelvin Clippers as she again showed her outstanding abilities by stopping 29 shots of 30 directed her way and earned another win by a score of 3-1. Congratulations Adrianna!