Ending November 3, 2023
---
---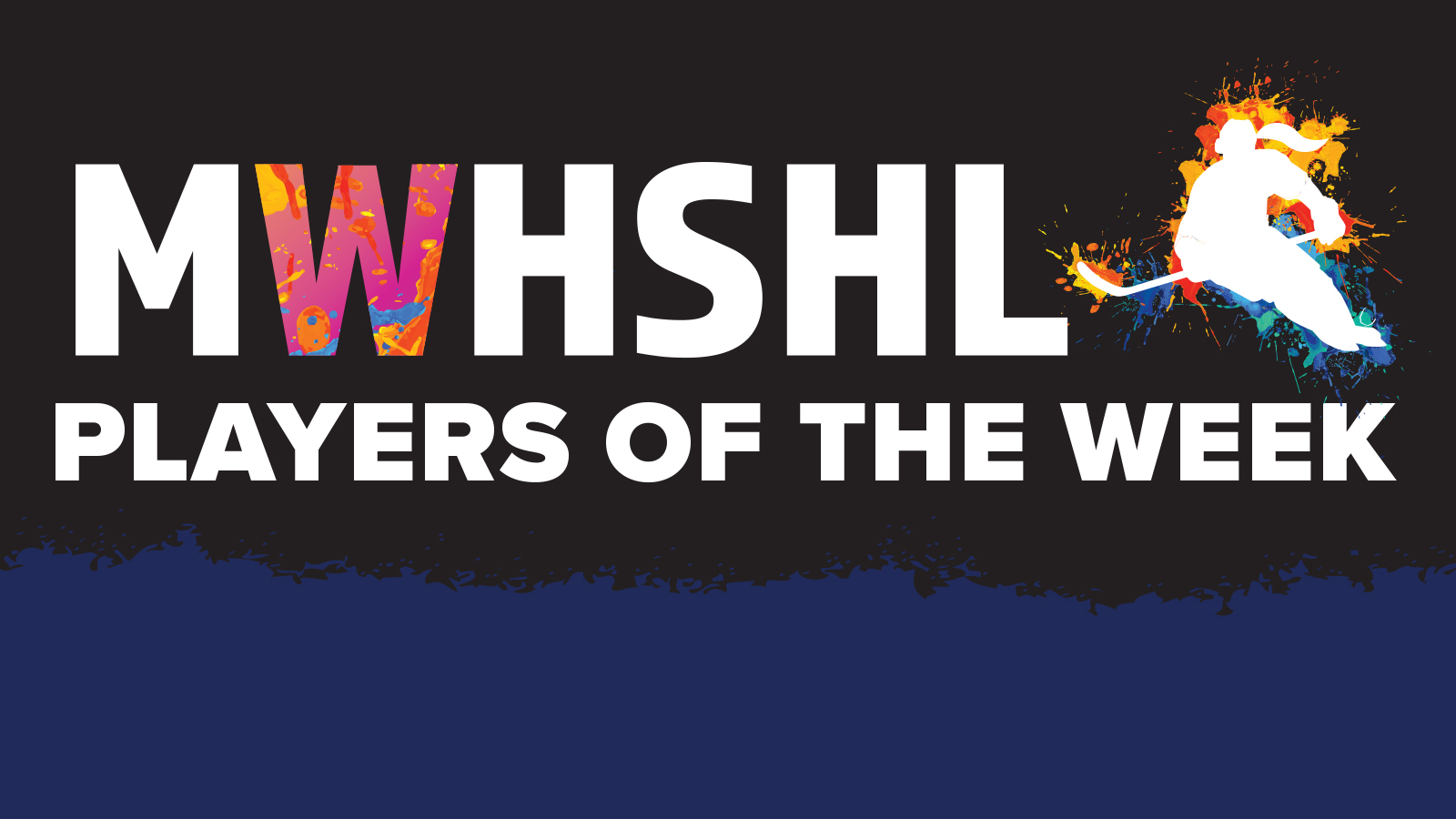 ---
Congratulations to the Players of the Week ending November 3, 2023. You can also view the Players of the Week Archives.
Ending November 3, 2023
Division 1: Cherine Nichols, River East Kodiaks, Forward #7
Cherine Nichols was an inspiration to her team this week. Although she only added an assist in their 4-1 win over the fierce Churchill Bulldogs on Tuesday, she made several plays to aid her team in both zones. On Friday they had a barn burner against the Selkirk Royals. Cherine scored a late goal with 39 seconds left in the third to take her team to OT where once again she came up big scoring in the shootout to help her team comeback and win the game. Congratulations Cherine!
Division 2: Abby Reichert, PCI Saints, Goalie #1
The PCI Saints goaltending has been nothing short of amazing this week. In the Saints Wednesday game against the Miles Mac Buckeyes, Abby Reichert stopped 58 out of 59 shots to lead her team to a well deserved win. Abby was outstanding as many of the shots were quality shots. Congratulations Abby!
Division 3: Madison Wurich-Coombs, JH Bruns Broncos, Forward #21
Madison Wurich-Coombs continued to be in the right place at the right time against the Beausejour Barons as she led her team and controlled the game from start to finish. She was able to score on the Barons sensational goalie and added an assist in her teams 3-0 win on Wednesday. Congratulations Madison!