Ending October 27, 2023
---
---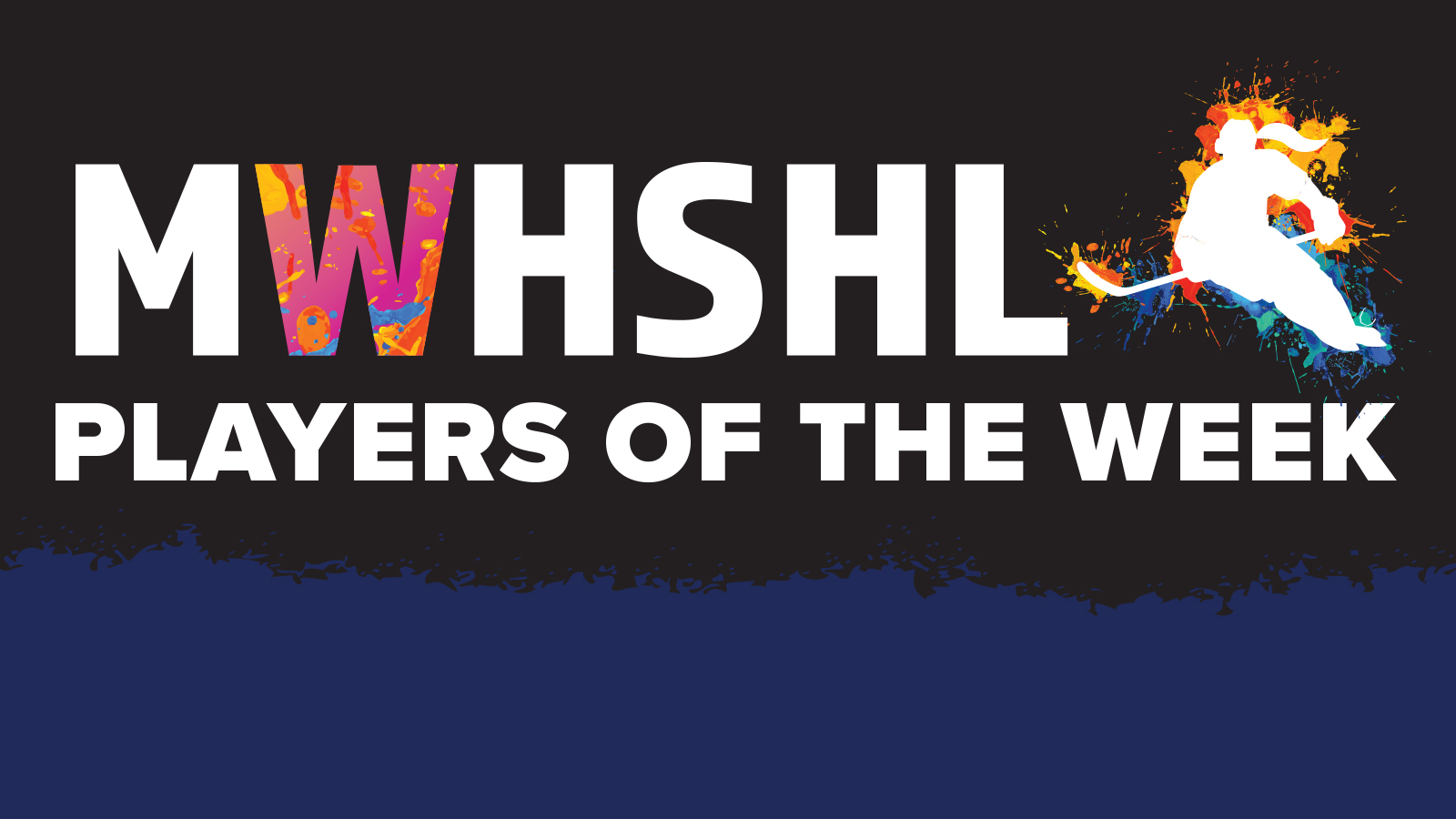 ---
Congratulations to the Players of the Week ending October 27, 2023. You can also view the Players of the Week Archives.
Ending October 27, 2023
Division 1: Seanna Price, Shaftesbury Titans, Forward #12
Seanna was a huge Titan in their first game of the season this week against the Selkirk Royals. Seanna worked the whole ice, skating hard, smart and with determination end to end. She dominated when she carried the puck resulting in 2 goals and a helper. A true top player. Congratulations Seanna!
Division 2: Halia Jonker, Lorette Scorpions, Goalie #1
The backbone of any team is its goal tender, and in their game Thursday against the Oak Park Raiders, Halia showed us why! Halia stole a 1-0 victory on the road behind a rock-solid performance. She made a sparkling 29 saves for the shutout win, with 14 shots in the third period. She is truly worthy of this week's recognition. Congratulations Halia!
Division 3: Emily Kay, Beausejour Barons, Goalie #1
In the second game of their rookie season, the Beausejour Barons were under fire with the Beliveau Barracudas controlling the puck for 75% of the game. Emily was a phenomenal goalie under pressure; a stone wall who stopped 15 shots in period 1, 18 shots in period 2 and 20 in period 3 for a total of 53 shots in regulation. She then stopped an additional 10 shots in over time and 14 shots in the shootout, allowing only 2 goals in 77 shots for a tie game. Impressive. Congratulations Emily!