Our family got a little bit bigger, and we're thrilled! Find out why.
---
---
Welcome to the 27th season of Women's High School Hockey, and the second season operationg as the Manitoba Women's High School Hockey League!
Last season, we changed our name to better reflect the fact that we have several teams from communities outside Winnipeg including Lorette, Portage La Prairie, Sanford, Selkirk and Sprinfield. This season we are extremely excited to welcome another rural team to our family, the Beausejour Barons. The team spent many hours garnering community, school and student support to bring this opportunity to fruition, with several representatives making an impressive presentation to join the League at our May AGM.
"We couldn't be more excited," said Stephanie Pituley, Head Coach of the newly formed Beausejour Barons. "Many of our girls on the team have been on the ice previously but have had to play outside of their catchment or on boys teams due to the fact that there were no opportunities for girls within our area to play hockey -UNTIL NOW! This is a new venture for us and with our first practice under our belt, we felt the anticipated and built up energy come full circle with all the hard work that has been done to get us here, and what a great feeling that was! We are eager to get the season started and look forward to building relationships and memories to last a lifetime! GO BARONS!"
Making our hockey family bigger still, we are excited to welcome back the Kelvin Clippers, fielding a team for the first time since 2019.
Beausejour Barons first practice!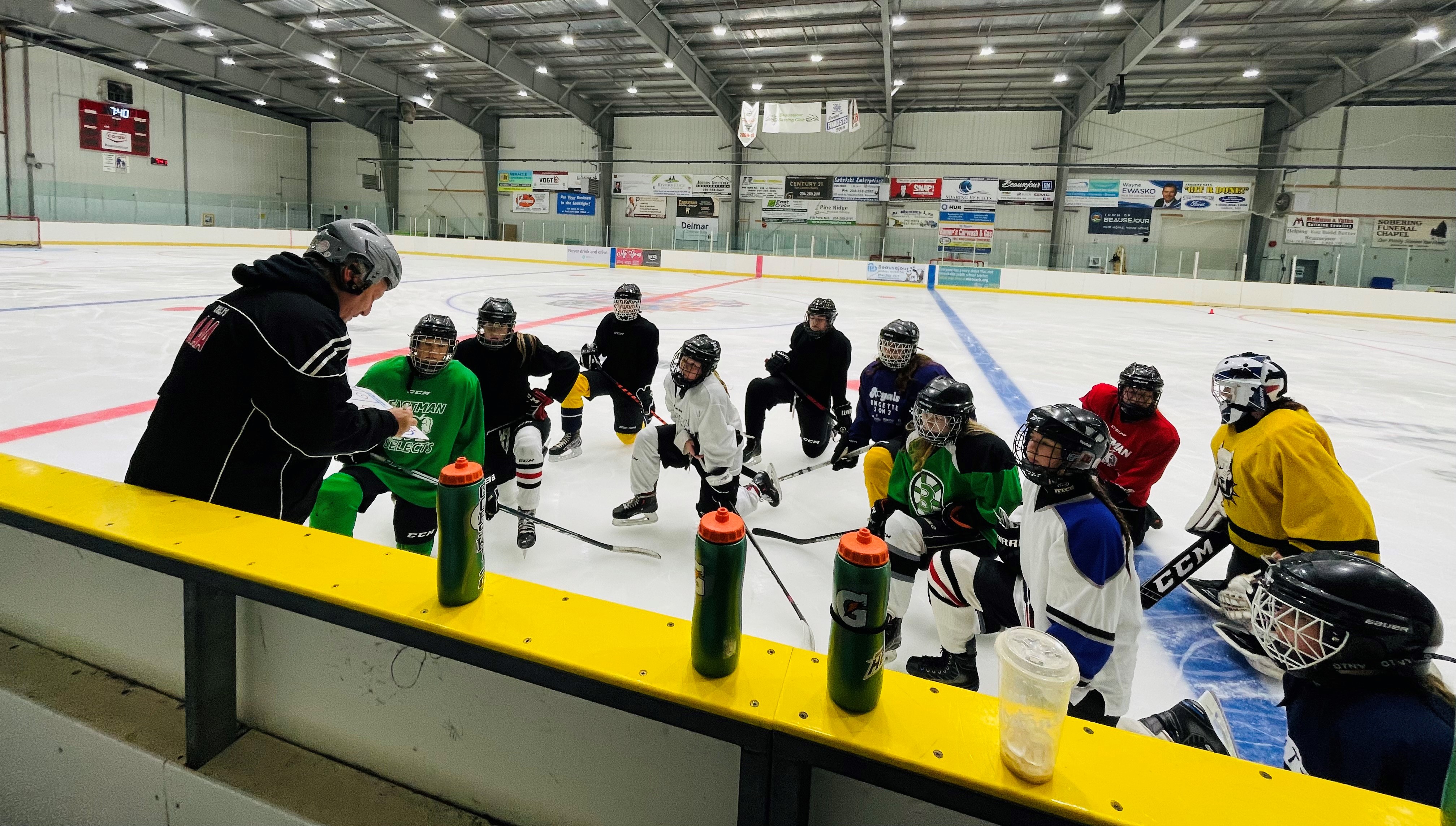 The MWHSHL is proud to deliver the best possible developmental and competitive hockey experience for the benefit and enjoyment of female high school athletes in Manitoba. Twenty-six (26) teams will compete this year in 3 divisions, and wish them all the best of luck this season.